You are here
Shop.org Ray M. Greenly Scholarship Fund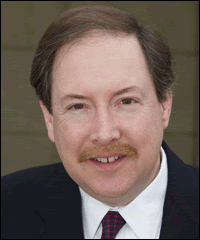 Ray Greenly was the Vice President of Research and Member Services for Shop.org for almost seven years.
Ray had a variety of responsibilities at Shop.org, one of which was his management of our annual e-commerce report, The State of Retailing Online, the premier e-commerce benchmarking study. Ray also managed Shop.org's membership with a personal touch rooted in his deep respect for the members and their businesses.
Never one to demand the spotlight, Ray was the kind of person that everyone wants on their team: patient, witty, and always willing to go the extra mile. A diehard Boston Red Sox fan, Ray was thrilled to see his Sox win their first World Series since 1918 before losing his year-long fight with cancer in the fall of 2005. The Shop.org staff and the entire online retail community miss him dearly.
Ray's spirit lives on in our Ray M. Greenly Scholarship Fund, which has been established to provide financial support to students pursuing careers in the e-commerce industry. A portion of the proceeds from items purchased through CyberMonday.com help support Ray's scholarship and his memory.  As of January 2010, more than $1.3 million has been raised for the scholarship fund.
We know that Ray would be proud of this scholarship and the opportunities it brings to students pursuing careers in retail because Ray's love of the online retail industry was almost as great as the industry's love for him.
If you are interested in knowing more about the scholarship, you may consult our criteria for scholarship eligibility on the NRFfoundation.com site.
Shop.org is currently distributing funds to universities or colleges rather than directly to students. The universities are required to select students based on the criteria of the scholarship fund. Please feel free to have your university or college contact Shop.org to learn more about the scholarship fund and how it can be considered as a recipient. 
Universities interested in applying for a scholarship should send a letter signed by a University official outlining how it meets the university criteria and its commitment to comply with the student criteria.
Letters can be sent to:
Ray M. Greenly Scholarship Fund
c/o Shop.org
325 7th Street, NW, Suite 1100
Washington, DC 20004