E-commerce in China: How to sell online to the world's largest market
This webinar is open to:
NRF and Shop.org members only.
Event Date:
Nov 7 2012 - 3:00pm
to
Nov 7 2013 - 4:00pm
Speaker(s):
Angela Kapp, Executive Vice-Chairman, The Luxury Club (Hui She Shang)
Speaker: Angela  Kapp, Executive Vice-Chairman, The Luxury Club (Hui She Shang)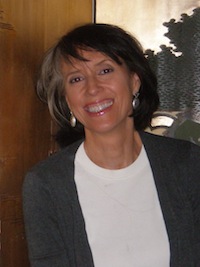 As online retailers look to diversify their revenues internationally, an increasing number are looking beyond the mature markets of North America and Europe to the growing economy of China. In China, e-commerce is already booming: Online retail generated $121 billion in sales last year, up 66% from 2010, according to Barclays Capital and is estimated by some firms to reach $420 billion by 2015, making it the largest e-commerce market in the world. But, entering and succeeding in this powerful market for retailers requires a great understanding into the culture, distribution, and product needs.
What are the three critical drivers for e-commerce success in China?
How can companies tap into the e-commerce markets in this rapidly growing market?
How does consumer behavior online vary in China from what you experience in NA and EU?
Which global companies have been particularly successful in China and how can their experience better inform your efforts?
Join us as we explore these topics and more with a leading e-commerce and retail industry veteran.
Already registered or want to watch it again? Click here.
*Please note that this webinar is available to Shop.org and NRF Members Only.
Click below to download the Retailer's Guide to International Expansion whitepaper.

Sponsored by: